End of the World Pizza
Will you catch the killer before the world ends?
Story
Welcome to Oblivion, the last city in the Metaverse. The skies are dark, the people are corrupted and a malicious AI known as the Machine Queen roams the desolate streets eating the faces of the digital dead. Those that defy her have gathered at the last bastion of humanity, End of the World Pizza. It will take a miracle to survive the night but even if the apocalypse dawns and the neon daemons rise, the great taste of pizza will always endure.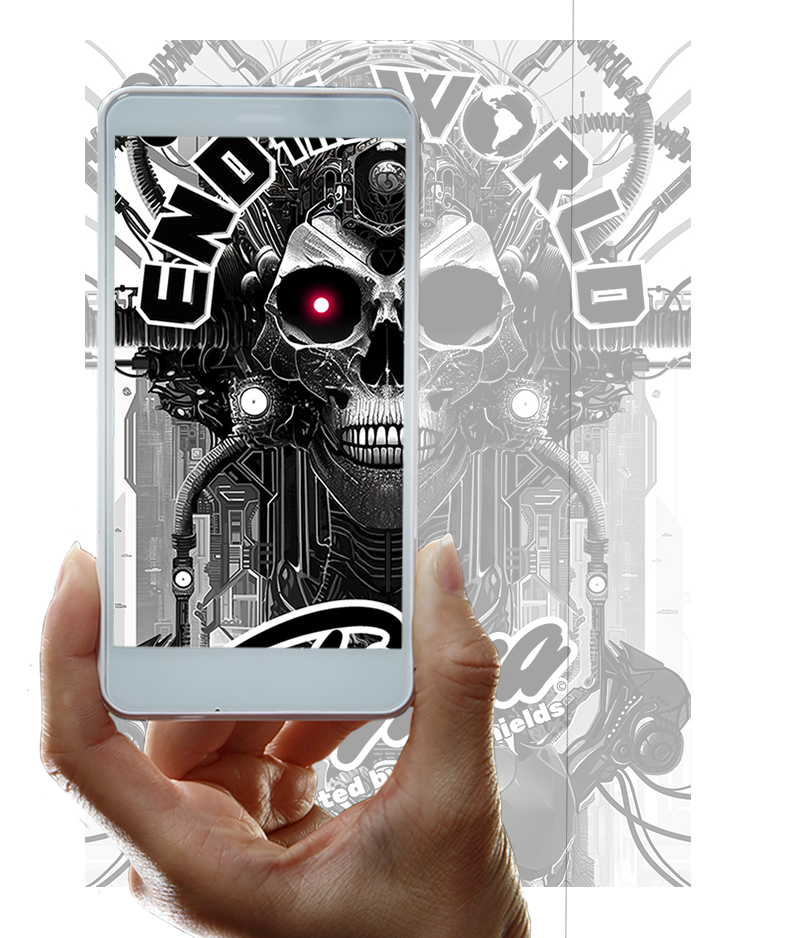 How it works
Using the AR app is easy. Just download the application to your smart device, point your camera at the comic and experience an interactive world that lives inside your physical comic book. The bonus AR features are optional ensuring that the traditional comic experience is still available to those who don't want to use a device.
AR FEATURES
FULL MOTION & SOUND

A dark synthwave soundtrack that changes as the pages do.

COMIC SCANNER SYSTEM

Lean more about key characters and gather clues to solve the murder.

DYNAMIC PANELS

Unlock pages of bonus content and play mini games hidden behind the panels.

TILT CONTROLS

Use your smart phones built in features to take control of characters in the story.

MINI BOSS

Play classic arcade games that add lore to the story world.

FINAL BOSS

Test your skills against epic bosses using controls designed for mobile devices.